More Tory antics, much of which covered in today's Hendon & Finchley Times.
The claim that 3 tiers of Tory government is good for Hendon is ludicrous, because Cllr Sodha herself betrayed thousands of West Hendon residents who elected her on a Labour ticket to keep the Tories out then she joined the Tories. What is going on is against the will of the people.
As the Barnet Bugle documents, there was a vote, and most people did not vote for regeneration.
My friend who owns a flat on the West Hendon estate itself says today he will be handed a CPO - compulsory purchase order. This is to give local people a raw deal. We should be at the centre of the redevelopment as the local community, not priced out of the new flats, called something posh like Lakeside. It's not even a lake, it's a reservoir.
The Greens are making housing our number 1 priority these elections and we've spent months in the run up to the campaign on these issues working with local shops, the radical housing network, and the new social media based group, Our West Hendon. (photo from said twitter)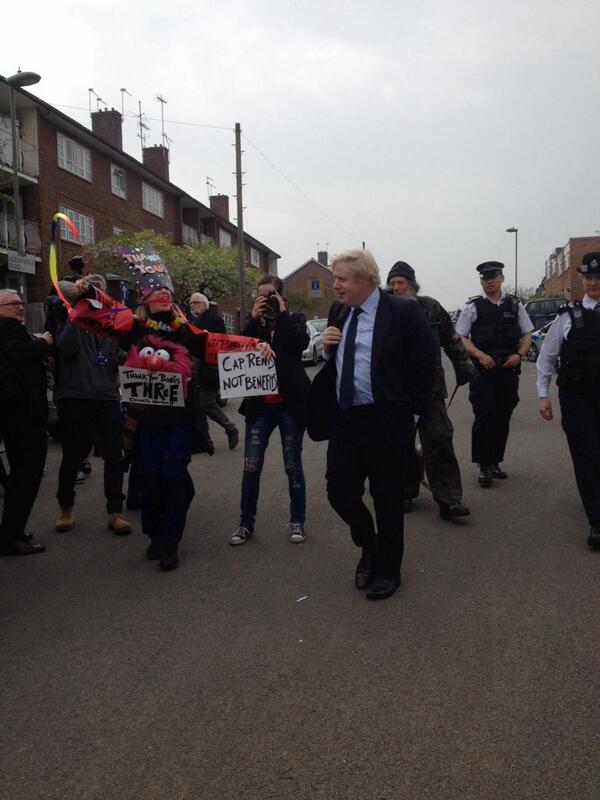 As a member of a genuinely non-racist and pro-immigration party, I am glad that in a recent panel on international students it was said that rent caps are a policy which resonates with migrants. I have seen it work to gain support on the doorstep from one monk I canvassed in Burnt Oak who was evidently from Tibet.
Ben Samuel - Green Party local candidate for West Hendon